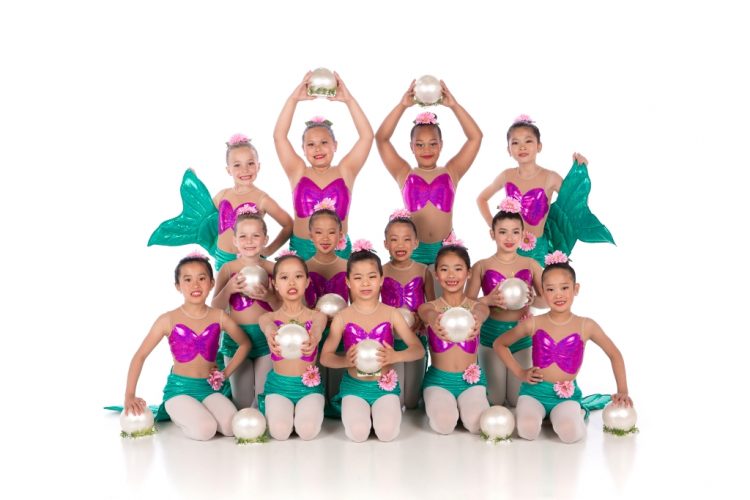 Why Recreational Dance? The Life Long Benefits it Has to Offer!
It goes without saying, dance is a universal language. Anyone and everyone can dance; there are so many wonderful forms that provide enjoyment for everyone. Whilst some dedicate their lives to a career in dance, others find joy in simply participating and challenging themselves to learn and improve every time they step on the floor. Aside from the utter enjoyment dance can bring, it poses many health benefits. For children, dance is a great way to self-express and grow whilst remaining active and engaged.
Recreational dance is a great way for children to gain confidence in themselves whilst having a good time. Whilst there is the opportunity to move to competitive dance, your child can choose to remain in recreational dance. Our recreational dance program at our Markham based studio aims to provide every child with the ability to strive and excel within a stress-free environment. There are so many great benefits of recreational dance and we pride ourselves in our program run by highly trained and personable professionals.
Physical health awareness
Dance is an excellent form of exercise and is fun, engaging, and entertaining at the same time. Dance also allows your child to explore various entities so they do not grow bored of physical activity. Our recreational program offers a wide variety of disciplines; from hip-hop to contemporary, we have something for every child. A child who partakes in regular dance lessons can see an overall improvement in flexibility, stamina, strength, range of motion, and overall health. Being physically active and involved passionately in an activity can set your child up for a future of great health awareness and desire to strive.
The great thing about physical health in relation to dance is the element of enjoyment. If you partake in an activity you enjoy doing, you are more inclined to continue it long-term as opposed to doing something just for the sake of doing it.  Our recreational program is fun for children of all ages and all skill levels. They reap all the benefits of being physically active whilst simultaneously having a great time. This bridges the gap between mental and physical health and awareness. If your child enjoys what they are doing, chances are, they will continue with that habit in the future.
All the dancing, no stress
Competitive dance is a wonderful thing and gives your child the chance to earn copious metals and strive to one-up themselves each and every competition. Some children, however, want to dance just for the sake of dancing. Recreational dance offers the ability to learn the same skills as your child would in a competitive program without the stress of worrying about competitions. From spins to splits, your child will still learn critical skills pertaining to their dance discipline, albeit, in a more relaxed environment. For children new to dance, this allows them to explore various disciplines and gain confidence in what they do.
Our recreational dance classes are in a very relaxed environment and no former dance training is required. Whether your child has been dancing all their life or this is their first time stepping foot into a dance studio, they can participate in our recreational program. Our recreational program allows your child to learn at their own pace. Once they develop the confidence and skills necessary, they can choose to audition for competitive dance, however, it is not a must.
Social skills
Social skills are imperative, not only for a child's current state but for their future as well. Our recreational dance program allows children of all ages from all different skill levels to interact and socialize with one another. The social skills your child develops through dance will allow them to gain confidence and self-esteem; imperative for growth and success. Our dance programs are very interactive and team building is a vital part of it all. Children are encouraged to work together and ask for help when needed, ergo, helping them develop critical social skills. For children who are quite shy, dance can allow them to break out of their shell. Interacting with instructors and other students as well as performing on stage can help alleviate some of the anxiety and social concerns them may have.
Dance poses so many wonderful benefits and opportunities. From strong physical development to enhancing social and cognitive awareness and skills, there are so many reasons why dance truly is a universal language.
Interested in enrolling your child into our recreational program? Contact us today for more information!
Sorry, the comment form is closed at this time.