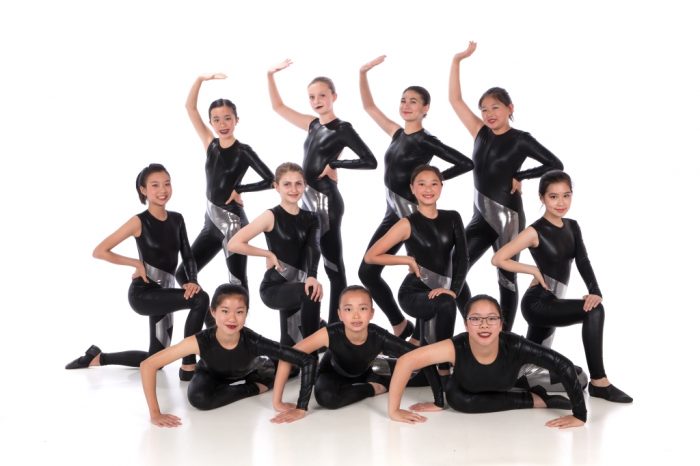 Recreational Dance – Your Child Develops Friendships, Confidence and Some Seriously Impressive Dance Moves!
Life is short so dance like no one's watching. There's only one place your child can really do that – The Dance Institute (TDI) in Markham! Recreational dance is the perfect twofer – your child has a ton of fun and gets the best exercise ever.
Is your child afraid of unfamiliar situations and new challenges? With recreational dance, your child is able to explore their love for dancing in a low-stakes environment with very little rules and absolutely no pressure. This is a huge confidence booster, improves social skills and is a great carryover to competitive dancing – should they wish to pursue that in the future.
We strive to offer a friendly and family-oriented atmosphere. Nothing beats being around inspired teachers and other equally enthusiastic pupils! We welcome dancers of all ages and experience levels, so your child need not have any anxiety about being out of their depth.
At TDI, we explore all manner of dances including hip hop, jazz, tap, lyrical, ballet and contemporary. Using high-quality instruction, our choreographers know exactly how to nurture your child's unique talents in the latest dance techniques. We inspire your child to overcome their shyness and learn grace and discipline (in dance and in other aspects of life)! Of course, life-long friendships are forged when so many excited students are working side-by-side to learn these exhilarating routines.
We host a year-end performance for our recreational dancers so that they can show off their skills and have a sense of pride in their accomplishments.
Why Think Twice When It's This Much Fun?
We'd love to have you and your child over for a free dance class. They can show off their talents and our instructors will determine which program is a perfect fit. This is a no-obligation assessment. Even if you don't want to sign your child up just yet, you and your child would have still made a ton of new friends! A win-win.
To book a free trial, start by filling in the registration form and we'll get back to you as soon as we possibly can.
Sorry, the comment form is closed at this time.