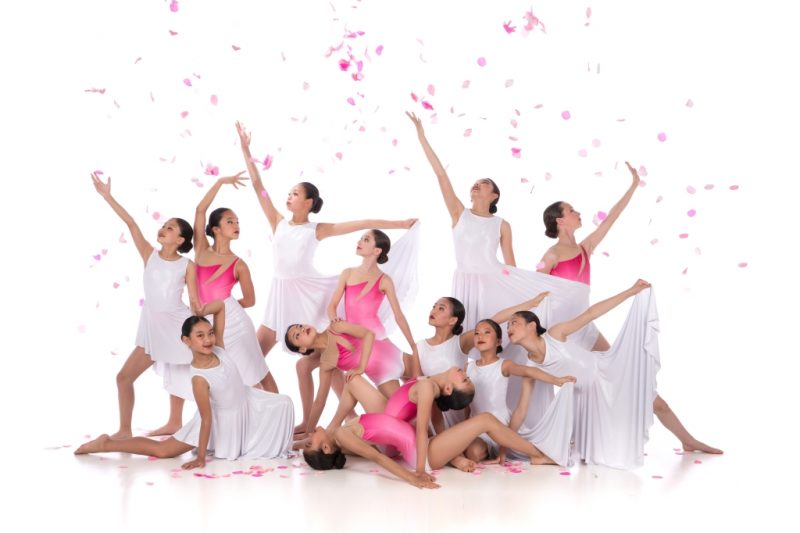 These 6 Popular Dances Are Taking the Floor By Storm in 2019!
Is your child brand new to the world of dance? If so, this is an incredibly exciting juncture in their lives! Dance is prolific and encompasses a whole range of styles, skill sets, choreographies, musical accompaniments and so on. If you're contemplating enrolling your child up for a dance class but are baffled at where to begin, this article is for you!
The Dance Institute is a children's dance studio in Markham that offers recreational and competitive classes, no matter the age or skill level of your child, taught by award-winning instructors. We go beyond simply teaching the technique and believe in cultivating a fun, friendly and family-oriented atmosphere in every class.
Let's start on a light note by answering the most commonly asked question: What are the different types of dance?  
Busting a Move With BALLET
Ballet is, perhaps, one of the most easily recognizable dance forms as its sharp, artistic movements are unlike any other. Having originated from the Italian Renaissance era in the 1400s, classical ballet is characterized by scenic design, costumes, lighting, graceful moves, and solemn music.
Whether classical, neoclassical, contemporary or post-structural, this dance form essentially portrays a narrative through its characters and has a definitive beginning and conclusion. Theatrical movements interact with the music to interpret a certain emotion, thought or concept.
The most popular stories that have been translated into award-winning ballets are The Nutcracker and The Three Musketeers.
What is a good age to enroll your child in dance? Because of the demanding nature of ballet and other such dance forms, your child should be at least 2-3 years old, confident and strong enough to attend a class. It's best to wait until they're potty trained.
Jamming It Up With JAZZ
When you think of jazz, you think of jazz hands, fan kicks, and shimmies. Jazz dance has transgressed beyond these stereotypical elements. It is a style that has its roots in African American dance circa 1950.
Seeing as there are several stylistic and performance elements to this style, the dancer does require a good technical background. The dance is characterized by jumps and turns that begin with having the proper posture. Owing to this, ballet dancers often find that they can make the transition to jazz that much easier.
To enforce the high-intensity moves, jazz dance does need moderate warm-ups to cue the muscles and develop center control.
Twinkle Toes? Try TAP!
Gaining immense popularity in the 1800s, another popular no-partnered dance, tap, hones in on the rhythmic tapping sound produced by the miniature metal plates on the sole of the shoes. Apart from simply dancing, the dancer also doubles up as a percussive musician.
A majority of tap dances are improvised on the spot and can be performed without music. Dancers will find several elements of humor within this technique and must flow from one movement to the next smoothly.
HIP HOP Till You Drop
Perhaps the most famous dance routine as opposed to its counterparts, hip-hop is a fun, fast and athletic dance style that inculcates challenging moves. It uses popping, breaking, funk, locking, bursting and housing while being accompanied by the latest upbeat dance tracks.
Many of the moves you see in hip-hop originated from Latino and African American dances. This high-energy dance is great for all ages and is not just a hobby but a lifestyle for many. Because of its versatility, hip-hop is often freestyled, causing dancers to constantly challenge themselves.
Living It Up With LYRICAL
As the name suggests, lyrical dance is often performed to lyrical music rather than instrumental music. This interesting technique is a little faster than ballet but not as quick as jazz.
Lyrical dance is punctuated by powerful emotions. The lyrics themselves lend dancers their expression and movement. Musical genres for this dance are anything from blues to world music and are most often emotionally charged.
What you will first notice while observing a lyrical dance class is that the moves are fluid as they are graceful. Dancers will even be required to execute soaring leaps in a fluid manner.
Let Go With ACRO
Acro, or acrobatic, dance is characterized by sharp, seamless moves that are very athletically demanding. One might equate this form of dance to gymnastics. The most common techniques include walkovers, handstands, elbow stands, front and side aerials, tumbling and cartwheels.
Such high-energy moves draw emphasis to body lines and flawless execution. To build the student's confidence and also to ensure their safety, instructors use spotting techniques. It takes about 2 years to develop the foundation for acro, especially for a beginner.
The end result is a very versatile dancer at the peak of their physical condition.
Can Dance Aid Your Child's Social Development?
Absolutely! Besides pushing students to achieve greater levels of physical excellence, dance also incorporates key social skills in young dancers. They learn communication, teamwork, and are able to cooperate better in a group environment. This instills within them a strong sense of trust wherein they are also able to expand their comfort zone and develop new friendships.
All of these traits are a very powerful carryover into their schooling. Studies show that dancers are able to perform better in all manner of social and academic settings.
How Much Does a Dance Class Cost?
At TDI, we strive to provide fun and enriching dance classes at very affordable rates. You can enroll your child in a 45-minute class for $16.50+tax per class or a 1-hour class at $18.70+tax per class. Most of our classes run for about 35 weeks.
To determine the best dance style for your child, we offer a free trial class to assess their level of comfort and determine what will be the best fit.
Send Your Child on An Exciting Journey of Friendships and a Whole Load of Fun!
Dance is easily one of the most captivating and engaging hobbies that will give your child a weekly dose of activity and fun. Contact us for more information.
Sorry, the comment form is closed at this time.