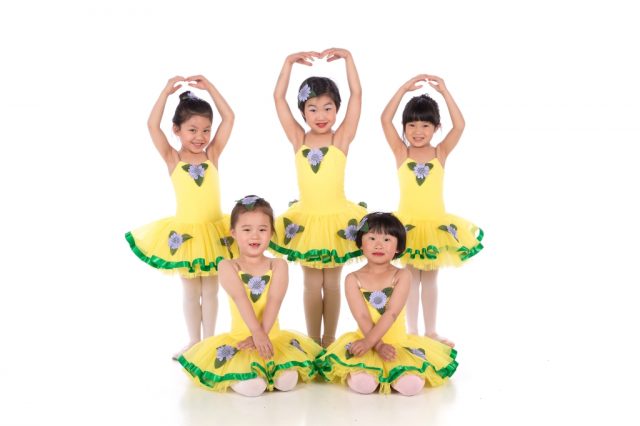 Is Your Child Headed For Their First Dance Class? We Share 6 Tips to Help Them Prepare
Your child's very first dance class is an exciting affair! Some might even equate it to the nerves that come with their first day of school or the anticipation of riding a bike for the first time (without the training wheels)!
For many children, the first class can be a monumental stepping stone. It may even mark the first activity they do independently of their parents. As they walk through the doors of their favourite dance studio in Markham, uncertainty abounds. What will their fellow dancers be like? Are they wearing a good outfit that won't restrict movement? Will they be able to keep pace with the instructors? – concerns that no doubt, you'll share too.
We're here to placate these concerns. These concerns aren't necessarily misplaced, but rather, can be easily addressed with these few simple tips we're about to share.
Before We Get Started, Here's Why It's Important to Go to a Trained Dance Instructor
The first class should be enlightening and fun. To entice dancers to come back for the second class, it's important that they feel comfortable enough to showcase their talents right out of the gate. A novice instructor will first have to combat their own fears and navigate unfamiliar territory before making your child feel at home.
At TDI, our award-winning choreographers are well versed in the nuances of each dance routine and style, including hip hop, jazz, lyrical, contemporary, acro and ballet. They know how to make every class manageable for new students so that the information and techniques divulged are done so in bite-sized chunks. Especially with strenuous and structured classes like ballet and jazz, the instructor needs to have the knowledge and expertise to make the choreography approachable for younger and newer students. Of course, their primary focus is for your child to have the time of their life while getting some quality tutoring.
Here are a couple of preemptive measures that your child can use to shed those nerves and be in the right frame of mind (and body!) to conquer their first class.
Ask About the Dress Code
Your child has to dress the part to conquer the part! When you're doing your preliminary research, be sure to ask the instructor about the kind of clothing that's most suitable for the class. Aspects that are commonly taken into consideration are the breathability and flexibility of the fabric.
For the best fit and maximum stretchability, elastic lycra leotards are a great option. Leggings and firm tops are a good way to go, considering they don't rip even with quick-movement routines. And to make it that much more interesting for your child, shop for attractive prints and eye-catching colours!
Drop By the Studio Before the First Day and Get to Know the Instructors and the Other Pupils
Perhaps the most nerve-wracking aspect for young children is the thought of having to work with a complete stranger to learn unfamiliar routines. The best solution? Get your child acquainted with the instructor in advance.
You could register your child for the class in person and ask to speak to the instructor while you're at it. If the dance school offers open houses, free workshops and educational seminars, attend them with your child and get to know the other students as well. Nothing will dispel their nervousness faster than knowing they have a friend with them on the first day.
Additionally, ask if your child can get a tour of the studio to find out where the changing rooms, bathrooms and waiting areas are. That way, they will be very familiar with the place and that's one less thing to worry about.
Give Your Child a Pre-Class Pep Talk
What helps quite some is to get your child pumped up for class. Talk about all the exciting moves they're going to learn and how they will be able to impress their friends. Let them pick out their own outfit and commend them on how great it looks. Also be sure to remind them that the most important thing is to have fun!
Once they get done with their first class, tell them how proud you are and get them to show off some of their moves for you.
Make Sure Your Child is Fed and Rested Before Class
Your child won't be in a teachable or happy mood when tired, stressed or hungry. In fact, no one would be! When choosing class timings, make sure to consider their naps and meals and not let classes interfere with those. A tiny snack a half hour before class is a great energy-booster to help them tackle rigorous routines.
Get Them Dressed Before Arriving at the Studio
For younger children especially, getting them dressed for dance class can be a time-consuming affair. In between getting them to put on their leggings and leg warmers, or sorting out their ballet garments, you might find that you're pushing it a little too close to class time if you decide to do it at the studio dressing room. Nerves get pent up when you're struggling with or reprimanding your child at the last minute.
Arrive Early
To give them enough time to get accustomed to the room that they will be learning in and to get them excited for the class itself, arrive at least fifteen minutes early. If they seem nervous about what's to come, ask the teacher if you can sit-in for the first session and if not, show your child the waiting room where they can find you after class ends.
These few tips can go a long way. After that? It's showtime!
Sorry, the comment form is closed at this time.